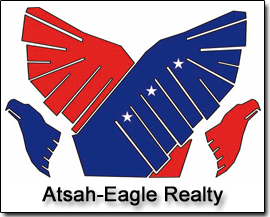 102 3rd Ave. ● Page, AZ 86040
P.O. Box 3542 ● Page, AZ 86040
Phone: (928) 660-8092
Email: Click Here
Atsah-Eagle Realty is owned and operated by Steve Kirchner of Page, Arizona. Steve has been active in real estate sales since 2008. As a transplant from Long Beach California, Steve knows first hand what it's like to move to Page.
Steve Specializes in all types of real estate including: rental properties, residential homes, second homes, vacation properties, investment properties, commercial, lots, large parcels, and new homes. Our main business is property management, and we offer the best property management services at exceptionally low prices to owners looking to rent properties in Page, AZ.
To setup a personal meeting with Steve to review your real estate needs, please give him a call at (928) 660-8092 or
CLICK HERE
to send Steve an email.